Tianjin Shenzhoutong Steel Pipe Co., Ltd, mei in totale ynvestearring fan RMB 260 miljoen, waard oprjochte yn 2001 en beset 86.000 fjouwerkante meter en gebou gebiet 28.000 kante meter. It leit yn de Sineeske Steel Pipes Base - Daqiu Zhuang, Tianjin. 46 kilometer ôfstân fan Tianjin Port en 3 km fan de hegesnelheidsline útgong, Sa it ferfier is erg handig. Mear as 400 wurknimmers en mear as 70 Senioarenseizoen meiwurkers wurkje yn it bedriuw.
There are three main kinds of products in our company--ERW Steel Pipes, Spiral Steel Pipes and Oil Casing Pipes.In additon,We have two warehouse factories to stock seamless steel pipes.All our seamless pipes from TPCO,BAOGANG GROUP,HENGYANG, etc.Include Carbon steel,Alloy steel.And machine thread end pipes,couplings,Groove end pipes,Greenhouse pipes.
Wy hawwe mei help fan de ynternasjonale avansearre technologyske Fan, lykas W-FF lofwirk, bêst-steat hege frekwinsje induction lassen, ultrasone testen, magnetysk flux leakage detection etc, likegoed as hege-ein testen Fan as metallographic analyze, Vickers hurdens tester, ynfloed testen machine, Spectrum analyser, universele testen masines, etc.
Sûnt de stifting, it bedriuw hat berikt protte ynternasjonale Certifications en eare, lykas API 5L, API5CT, ISO9001-2008, CE Sertifikaat, Luftdruck piip produksje lisinsje, fergunning fan de yndustriële produkten produksje en Sineeske Petroleum en Petrochemical lidmaatskipskaart, China kwaliteit produkt sertifisearring, Tianjin Famous Brand, ûntheffing produkt, Tianjin Top 100 partikuliere ûndernimmings eare.
De útfier fan produkten nei Midden-Easten, Súd-Amearika, Noard-Amearika, de Europeeske Uny, Súdeast-Aazje en oare plakken. Yn de rin fan de jierren, ha wy fertsjinne in goede reputaasje fan de klanten oer de hiele wrâld. Alle meiwurkers yn it bedriuw binne awaiting jo omheech kommende besite.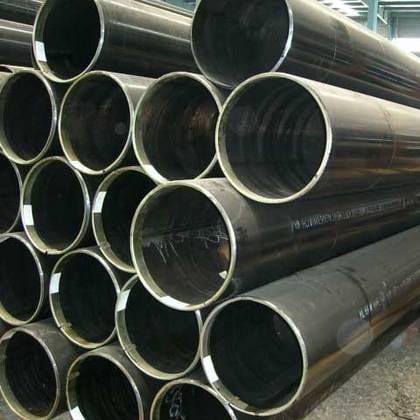 As it nedich is, nim dan kontakt mei ús op.