Tianjin Shenzhoutong Steel pipe Co., Ltd, kalayan total investasi di RMB 260 juta, diadegkeun dina 2001 sarta nempatan 86.000 méter pasagi sarta wangunan aréa 28.000 méter pasagi. Hal ieu lokasina di Steel pipa Base Cina - Daqiu pameget, Tianjin. 46 kilométer jauh ti Tianjin Port na 3 km jauh ti-speed tinggi kaluar Kukituna angkot teh pisan merenah. Langkung ti 400 pagawé sarta leuwih 70 staf Senior anu digawé di pausahaan.
There are three main kinds of products in our company--ERW Steel Pipes, Spiral Steel Pipes and Oil Casing Pipes.In additon,We have two warehouse factories to stock seamless steel pipes.All our seamless pipes from TPCO,BAOGANG GROUP,HENGYANG, etc.Include Carbon steel,Alloy steel.And machine thread end pipes,couplings,Groove end pipes,Greenhouse pipes.
Simkuring geus ngagunakeun equipments téhnologis canggih internasional, kayaning W-FF molding, padet nangtang las induksi frekuensi tinggi, nguji ultrasonic, magnét deteksi fluks leakage jsb, ogé luhur-tés ahir equipments salaku analisis metallographic, Vickers karasa tester, dampak mesin nguji, Spéktrum analyzer, mesin nguji universal, jsb.
Kusabab yayasan anak, parusahaan geus kahontal loba certifications internasional tur honors, kawas API 5L, API5CT, ISO9001-2008, CE bijil, lisénsi produksi tekenan pipe, lisénsi ti produksi industrial produk na minyak bumi Cina sarta Kartu kaanggotaan pétrokimia, sertifikasi produk kualitas Cina, Tianjin Inohong Brand, produk ngajadikeun bebas, Tianjin Top 100 usaha swasta honors.
Produk anu diékspor ka Wétan Tengah, Amérika Kidul, Amérika Kalér, Uni Éropa, Asia Tenggara jeung tempat lianna. Leuwih taun, kami geus earned reputasi alus ti nasabah sakuliah dunya. Sakabeh staf di parusahaan aya awaiting kadatangan anjeun nepi datang.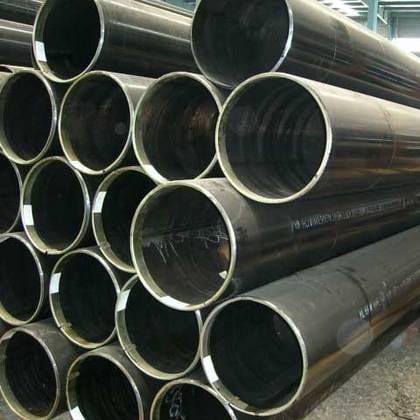 Upami diperlukeun, mangga ngahubungan kami.